Bürgerspital z. Hl. Geist - Weingut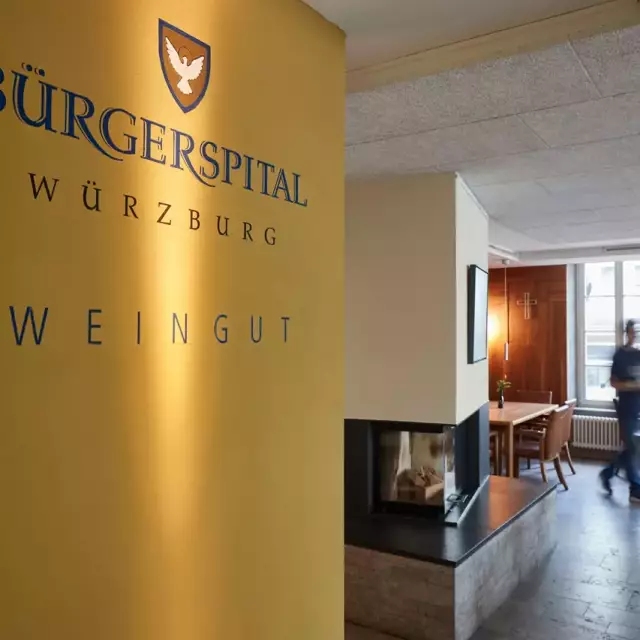 Bürgerspital z. Hl. Geist - Outstanding Vinotheque in Franken
The old walls of the Bürgerspital winery conceal countless stories, because wine has played a central role in the Bürgerspital zum heiligen Geist Foundation for more than 700 years. Such a tradition obliges. The wine house at the Glockenspiel in the middle of the city center is the first port of call for wine lovers at the Bürgerspital winery. Here, seven days a week, classic wine sales are combined with the gastronomic vinotheque.
Opening hours:
Monday from 9:00 - 18:00.
Tuesday to Saturday from 9:00 - 24:00.
Sunday from 11:00 - 18:00 (holidays may vary)
The Bürgerspital in Würzburg is a young VDP winery but that is over 700 years. Our most valuable treasure is the vineyard Würzburger Stein, where classics such as Silvaner and Riesling grow and whose best wines we fill into the typical Bocksbeutel.
Contact
Bürgerspital z. Hl. Geist - Weingut

97070 Würzburg Theaterstraße 19 Germany