Pfalz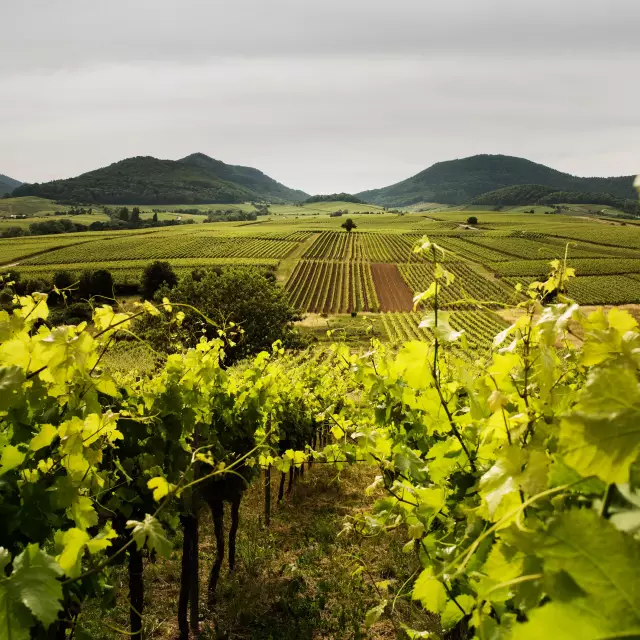 the Palatinate has many superlatives: the largest wine festival in the world in Bad Dürkheim, but also the first and most famous wine street, the German Wine Street.
Facts
23.684 ha

Vineyard area 2019

323

Einzellagen

130

Wine villages

5.000 ha

Riesling cultivation
Pfalz - Where Almond Trees Bloom
The Pfalz has many superlatives: the world's largest wine festival in Bad Dürkheim, and also the first and best-known wine route, the Deutsche Weinstraße. For over 85 uninterrupted kilometers, Pfalz's vineyards sweep across this remarkably pretty, peaceful land, linking the 130 wine towns of the region between Bockenheim and Schweigen on the border with Alsace.
With 23,684 hectares of vineyards, the Pfalz is the second largest German wine-growing region and is made up of two areas, Mittelhaardt-Deutsche Weinstraße and Südliche Weinstraße. The main focus of the winegrowers in the cultivation area limited and protected by the Pfälzerwald forest, is on classic grape varieties, especially Riesling. The king of white wines has become the undisputed leader in the Pfalz with nearly 6,000 hectares cultivated. Pinot Blanc and Pinot Gris have also been on the rise with now over 3,000 hectares planted. In addition, Silvaner, Müller-Thurgau, Gewürztraminer, Kerner and Morio-Muskat belong to the diverse range of white wines in the Pfalz as well as the international varieties Chardonnay and Sauvignon Blanc.
The red wines are becoming increasingly important. There is lively, fresh Weißherbst from the Portugieser grape, fruity Pinot Noir and as a special Pfalz success story, Dornfelder, which has been creating a sensation for several years. The deep-colored and quite complex red wine is mostly produced in a dry style with southern charm. The same applies to the intensely planted new red wine variety Regent. 40 percent of the vines between the Rhine and Haardt mountains now carry red grapes - making the Pfalz the largest red wine region in Germany.
It is well known that a lot of people like to celebrate in the Pfalz. The wine festival season begins with the almond blossom festival in Neustadt-Gimmeldingen and doesn't end until St. Martin cuts his coat in the wine village of the same name at the Martinus wine festival in November. Among the numerous wine festivals, it is easy to lose the overview, which is why we recommend the Deutsche Weinstraße Erlebnistag, on which the road is closed to motorists on the last Sunday in August and turns into an 85-kilometer gourmet mile.
The Pfalz's proximity to France can be felt everywhere, not least in the preference for good food. Top chefs have now established themselves along the Deutschen Weinstraße, who successfully experiment with regional cuisine and offer premium wines to complement their culinary creations.
Numerous other sights await you in the Pfalz. In addition to exploring the town centers of Bad Dürkheim, Neustadt and Landau, there are also the picturesque wine-growing villages of St. Martin, Rhodt or Gleiszellen, digressions to castles and ruins, to Freinsheim, Deidesheim, or Annweiler am Trifels, and so the list goes on. The remote, magical Zellertal is also worth a detour. And anyone who climbs above Eschbach to Madenburg, one of the most beautiful castle ruins in Germany, will look down towards the Rhine plain to rich green vines as far as the eye can see.
Overview Pfalz
Geographical location: Between the densely forested Haardt Mountains (an extension of the Vosges) and the Rhine plain, extending from south of Worms all the way to the French border
Major towns: Bad Dürkheim, Neustadt, Landau
Climate: Many hours of sunshine, average temperature: 11°C
Soil types: Loam is prevalent, often in a mixture with other soil types, such as loess, chalk, clay, colored sandstone or sand
Vineyard area 2019: 23,684 ha · 2 districts · 25 collective vineyard sites · 300+ individual sites
Grape varieties 2019 [white 65.7% · red 34.3%]: Riesling (24.9%), Dornfelder (12.1%), Grauburgunder (7.7%), Müller-Thurgau (7.6%), Spätburgunder (7.1%) as well as Portugieser, Weißburgunder, Kerner and Chardonnay
Marketing: About a third of the region's wine is sold directly to consumers and half is marketed through commercial wineries and some two dozen cooperative cellars. The Pfalz is an important supplier of the components for Liebfraumilch, much of which is bottled by large wineries in other regions and most of which is exported.
Signposted routes through wine country: Deutsche Weinstraße (driving) · Wanderweg Deutsche Weinstraße (hiking)
PFALZ
Pfalzwein e.V.
Martin-Luther-Straße 69
67433 Neustadt an der Weinstraße
Tel: +49 6321 / 912328
Fax: +49 6321 / 12881
Quotes
Winegrower stories

"Blanc de Noirs as a wine name is not permitted in Germany. Please contact a higher authority. "

Wilhelmshof Wein- & Sektgut

Winegrower stories

Even today, we like to cross borders to broaden our horizons.

Weingut Margarethenhof

Winegrower stories

The pair of examiners had been standing right behind me and were also now dripping wet and befuddled.

Weingut Sturm
Highlights of wine culture in Pfalz
Highlight

Original Vines of Rhodt Rosegarden

The Oldest Vineyard with Original Grapevines

Learn more

Highlight

Winery : Kreutzenberger

Weingut Kreutzenberger - classic and modern at the same time

Learn more

Highlight

Villa Weilberg with Wine Press

Villa Weilberg with Wine Press: Making Wine like the Romans

Learn more
Wine hike
Keschdeweg (Chestnut Trail)
Der Pfälzer Keschdeweg (Kastanienweg) führt uns durch das Biosphärenreservat Pfälzerwald hinaus in sonnendurchflutetes Weinland, vorbei an vielen Esskastanien, die hier aufgrund des milden Klimas wachsen und im Herbst Früchte tragen.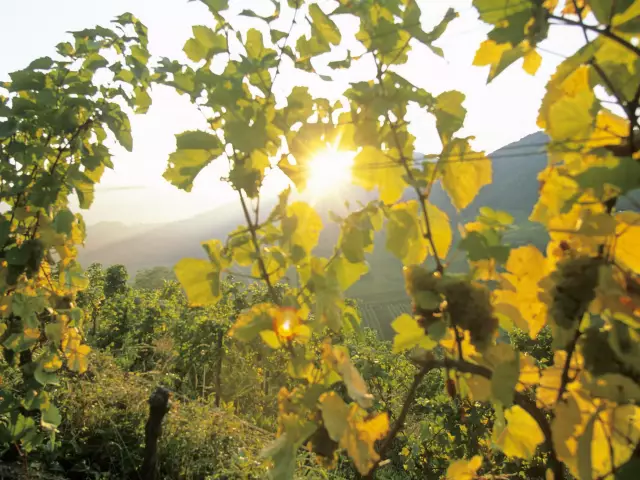 Contact
Pfalzwein e.V.

67433 Neustadt an der Weinstraße- Martin-Luther-Straße 69 Germany