About us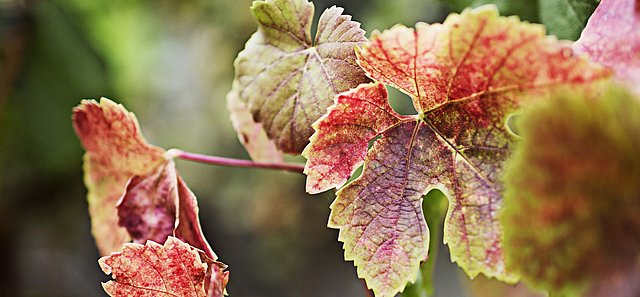 The German Wine Institute (DWI) is the central communication and marketing organization of the German wine industry.
The DWI's core task is to promote the quality and sales of wines from the 13 German wine-growing regions through competition-neutral marketing measures in Germany and abroad. These include press and public relations work, the implementation of information campaigns including corresponding events, participation in national and international trade fairs, and the organization of wine presentations and events together with German producers around the world.
Information and communication
The DWI provides comprehensive information about wines and events in the 13 German wine-growing regions at deutscheweine.de and additional sites in the respective national languages, in podcasts, a specially developed app called "German Wines" (Google Playstore and App Store) and social media channels.
In addition, the DWI issues information brochures, regular information services, publications and promotional materials, conducts training courses and seminars, especially for representatives from the restaurant and retail sectors, as well as market research, and advises the wine industry on sales promotion issues at home and abroad.
Working worldwide for domestic wine producers
At the DWI, based in Bodenheim near Mainz, around 45 employees are currently committed to the interests of the German wine industry under the leadership of Managing Director Monika Reule. In addition, there are the "Information Agencies for German Wine" in defined foreign markets for German wine exports. Currently, the DWI is active in a total of 12 international markets: China, Denmark, Finland, Great Britain, Japan, the Netherlands, Norway, Poland, Sweden, Switzerland, the Czech Republic and the USA.
Striving for quality and science
An important part of the DWI's work is also the promotion of quality for wines from the 13 German wine-growing regions by supporting quality competitions and scientific research. For example, the DWI supports the work of the German Wine Academy (DWA), which deals with the scientific, legal and socio-political aspects of moderate wine consumption. The DWA also promotes scientific research, collects and evaluates data, and communicates in a variety of ways.
Institution under public law (AdöR)
The German Wine Institute (DWI) was founded as a private-sector initiative in the legal form of a limited liability company in 1949 as "Deutsche Weinwerbung" (German Wine Advertising). The sole shareholder is the German Wine Fund (DWF). The DWI's business activities are ensured by the DWF. The DWF operates as an institution under public law (AdöR) on the basis of the German wine law. It is supported by the wine industry and is under the legal supervision of the Federal Ministry of Food and Agriculture (BMEL).