Franken - Iphofen, Terroir f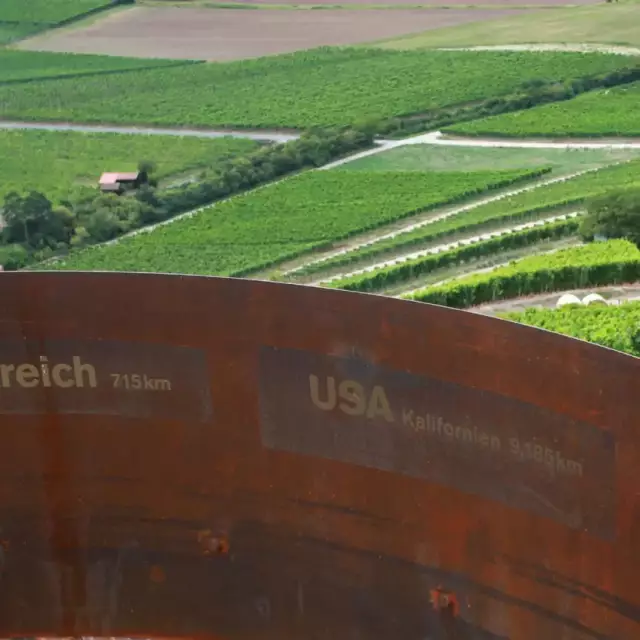 On the Schwanberg, the old lookout tower in the Julius-Echter-Berg site in Iphofen has been converted into the first landmark of the premium vineyards.
Facts
6 km

Distance

1,5 hour

Duration

medium

Difficulty level
Franken - Iphofen, Terroir f
The Terroir f lookout point at Iphofen's Schwanberg was named the Best Vineyard View in Franken for 2016 by Wines of Germany. In addition to its spectacular view, Terroir f at Iphofen's famous Julius-Echter-Berg vineyard also offers interesting insights into the world of wine – from the Franconian wine region to distant wine-growing regions, including those in North America or South Africa.
A range of useful facts about Europe's classic wine-growing nations is coupled with interesting trivia about less well-known wine producers like Denmark and China. The distances to the various wine-growing countries are indicated at the viewing tower. Meanwhile, a stele garden illustrates the overall quantities of wine produced in the world's largest wine-making nations, based on the convivial motto: "Far-away lands, wine up close – wine connects." Well-situated seating areas provide the perfect place for a picnic or wine-tasting in the vineyards.