Winzeralm, Siefersheim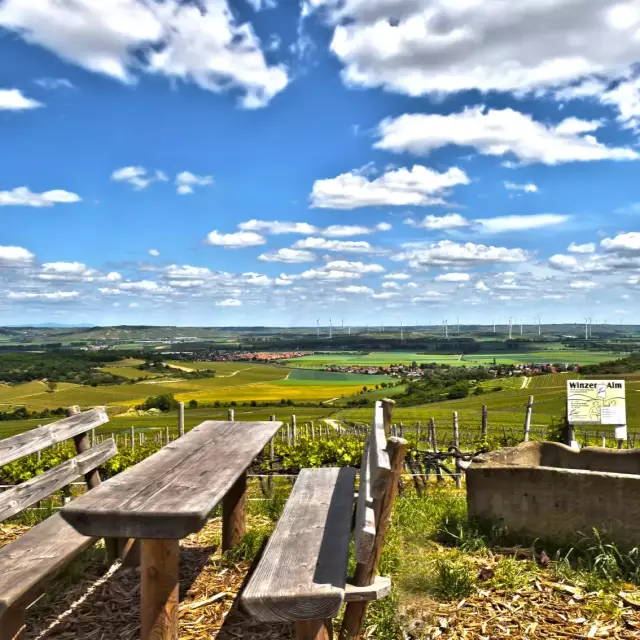 The Winzeralm near Siefersheim is one of the highlights on the Hiwweltour Heideblick. The Prädikatswanderweg, which was opened in 2014, leads directly past the vantage point.
Facts
10 km

Distance

3 hours

Duration

medium

Difficulty level
The Hiwweltour Heideblick certified quality hiking trail takes you from Siefersheim to the Winzeralm vineyard, where you can sit on traditional wooden benches and large loungers and enjoy not only the Best Vineyard View in the Rheinhessen Region for 2016, but also wines, grape juice, and snacks from Siefersheim's Weingut Zimmermann winery.
The magnificent panoramic view takes in the Soonwald and the vineyards of the Mittelrhein, Rheingau, and Nahe regions. On a clear day, you can also see the Großer and Kleiner Feldberg in the Taunus Mountains, the Melibokus hill in the Odenwald, and the Donnersberg in the Palatinate Forest.
Sprawling in between are the Rheinhessen Hills, with their idyllic wine-growing villages and sundrenched vineyard slopes.