Rosé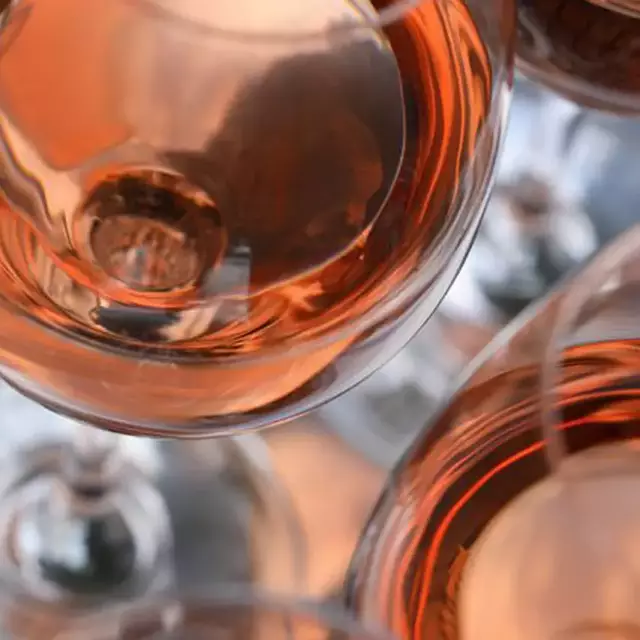 Over the last few years, the quality as well as the popularity of Rosé wine and Sekt has increased immensely. In 2020, Wines of Germany takes up this trend and showcase Rosé Wines.
Facts
12 %

is the share of rosé in the wines sold in Germany

9 - 13 °

are ideal drinking temperatures

2020

presented the DWI excellent rosé wines at ProWein
How is Rosé wine made?
In order to create Rosé, the red grapes are only lightly pressed initially. The so-called mash resulting from this light pressing is then left to rest for a while, to give the pigments in the grape skin time to colour the juice. Once the grape juice has taken on the desired shade of pink, the mash is pressed fully and the rosé-coloured juice is fermented into wine.
But not every rosé-coloured wine is called "Rosé". Sometimes, you'll find the term "Weißherbst" on the label. Since Weißherbst, as opposed to rosé, is always a single variety wine, the grape variety used in its production also has to be mentioned on the label. However, the term Rosé is more recognized internationally.
Varieties
Another rosé-coloured wine you might come across is Rotling. This is a special variety of rosé wine, produced by the joint pressing and fermentation of red and white wine grapes.
The so-called "Schillerwein" is a traditional Rotling from the wine-growing region Württemberg. No particular grape varieties are stipulated to produce Schillerwein.
Rosé wines are suitable companions at any time of the year. As a rule, they are served at a drinking temperature of 9-13 degrees centigrade, but during the warm summer months you might choose to cool them down even further, since they will warm up faster in higher ambient temperatures.
Enjoyment
Rosé and Weißherbst wines and their sparkling varieties make for a delightful aperitif or a companion for starters such as tapas and antipasti. We also recommend them with selected fish and barbecue dishes. Since they are naturally low in fruit acids and tannins, many wine lovers also enjoy having them with Asian specialities such as curries or Thai food. Also try mild, semi-hard cheeses such as Edam or young Gouda with delicately fresh and dry rosé-coloured wines: perfect harmony.
And, naturally, Rosé and Weißherbst wines are great partners for a fresh and fruity summer punch. Have a Pinot Noir Rosé together with strawberries and marvel at a combination that will not just tickle your taste buds but also please your sense of colour.
Which grape varieties make up "Badisch Rotgold" - a type of Rotling?
By definition: A "Badisch Rotgold" is composed of Pinot Gris and Pinot Noir and as the name suggests it comes from the Baden growing region.
Tips from Asian cuisine
CHINA : Dumpling
German wines have a natural advantage when it comes to entering into perfect harmony with select Asian dishes. With a lower alcohol content, sometimes crisp acidity, moderate residual sweetness or soft tannins in red grape varieties, they are a perfect match for a variety of styles of Asian cuisine.
500g Flour
240ml Warm water
400g Minced pork
100g Celery
1 TL Salt
1/2 TL Sugar
3 EL Light soy sauce
1 EL Oyster sauce
2 EL Oil
100 ml Water
PREPARATION
MAKE DUMPLING WRAPPERS

Pour flour into a large bowl, add 240ml warm water and stir until well-combined.

Wash and dry hands. Dip in some dry flour and knead the dough until it becomes smooth.

Place the dough in a bowl, cover with plastic wrap and set aside for 1 hour.
MAKE DUMPLING STUFFING

Mix minced pork, salt, sugar, light soy sauce, oyster sauce, oil and 100ml water, stir well and refrigerate for 2 hours.

Chop the celery and pat dry with kitchen towel.

Take the pork out of the fridge, add chopped celery and stir well.
MAKE DUMPLINGS

Divide the dough into 8g pieces.

Rub the dough with a rolling pin and press into a circle about 7cm in diameter.

Take 15g stuffing and put it in the center of the dumpling wrapper. Fold the wrappers, use fingers to press the edges together.
BOIL DUMPLINGS

Fill in a clean pot with water, and bring to the boil. Pour in an appropriate amount of dumplings according to the size of the pot, and boil them until they rise to the surface.

Take out the dumplings and serve.
Pinot Blanc (trocken)
Pinot Blanc (halbtrocken & feinherb)
Silvaner (trocken)
Silvaner (halbtrocken & feinherb)
Spätburgunder / Pinot Noir (trocken)
Spätburgunder / Pinot Noir (halbtrocken & feinherb)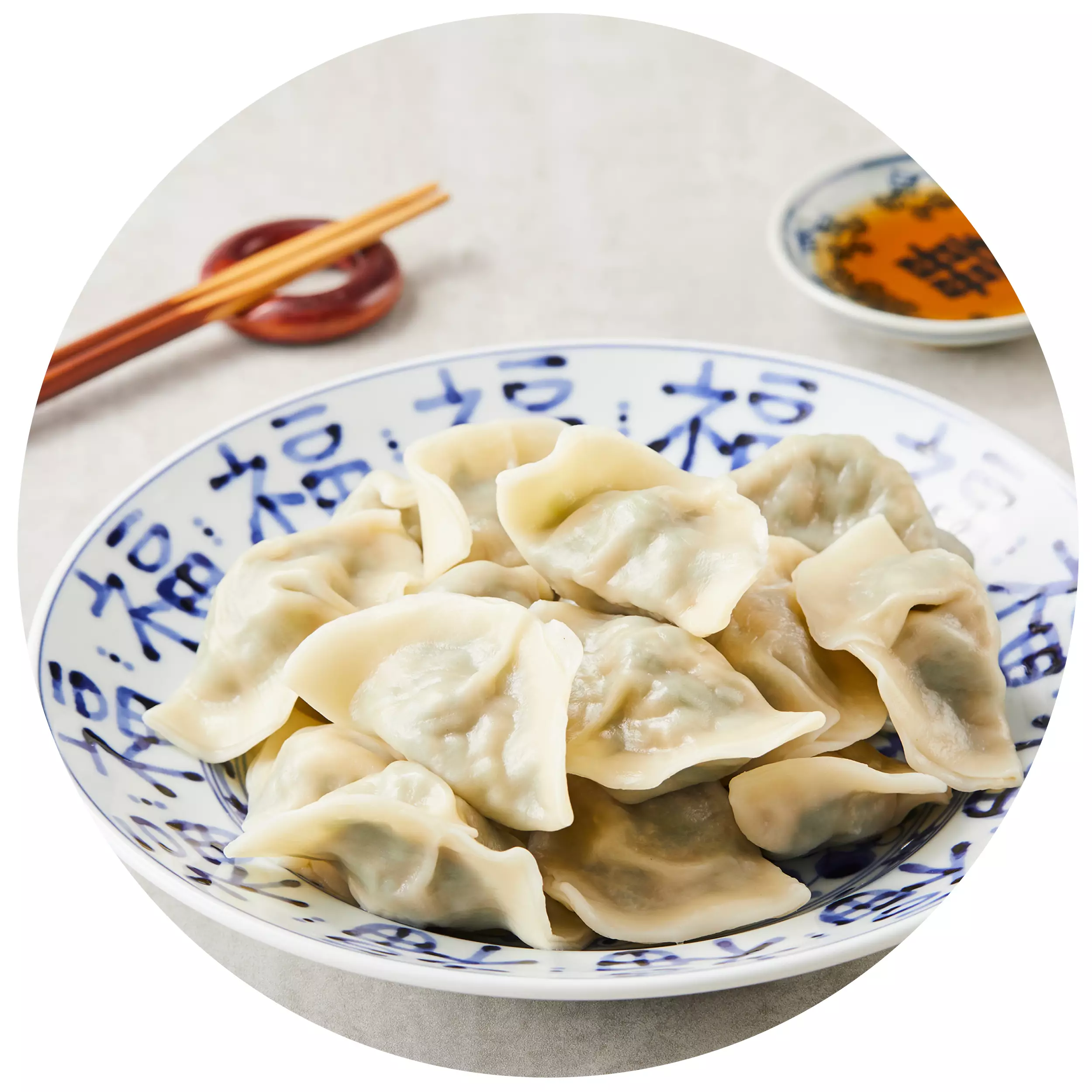 Tips from Japanese cuisine
JAPAN : Soy braised pork
German wines have a natural advantage when it comes to entering into perfect harmony with selected Asian dishes. With a lighter alcohol content, sometimes crisp acidity, moderate residual sweetness or soft tannins in the case of red grape varieties, they are a perfect match for a wide range of styles of Asian cuisine.
1 kg Pork belly
120 ml German white wine
80 ml Soy sauce
80 ml Honey
50 ml Water
4 cm Leek (green part)
3 Ginger (thin slices)
4 Boiled eggs
1 Vegetables such as Chinese cabbage
PREPARATION
1. Cut the pork belly into large pieces to fit your pan.

Put the frying pan on high heat. When it gets hot, add pork belly, browning all sides, and then put in a saucepan. Add enough water to completely cover the meat.

Add ginger and leek and put on high heat.

2. When it starts to boil, turn the heat down low and boil for around 1.5 hours until the meat is soft (test with a fork). If it is drying out, add more water and let the dish boil slowly.

3. Let the soup cool down, then remove the meat and cut into blocks of about 4-5 cm square. (If you cool it down well at this stage, the meat will not become dry.)

4. Put meat and all the other seasoning except soy sauce, into a new pan (which fits the meat neatly) and heat. When it boils, turn the heat to low and cook for around 5 mins, then add soy sauce.

5. Place a plate, which fits snugly into the pan, directly on the meat (a drop lid is also acceptable). Boil for about 30 minutes.

6. Remove pork from the pan, put the boiled eggs and green vegetable to season them, and boil the broth to half the volume.

Put the meat back in and mix well with the broth. Put meat on a plate, add boiled egg or boiled green vegetables and pour over broth.
Lemberger (trocken)
Dornfelder (trocken)
Spätburgunder / Pinot Noir (trocken)
Lemberger (halbtrocken & feinherb)
Dornfelder (halbtrocken & feinherb)
Spätburgunder / Pinot Noir (halbtrocken & feinherb)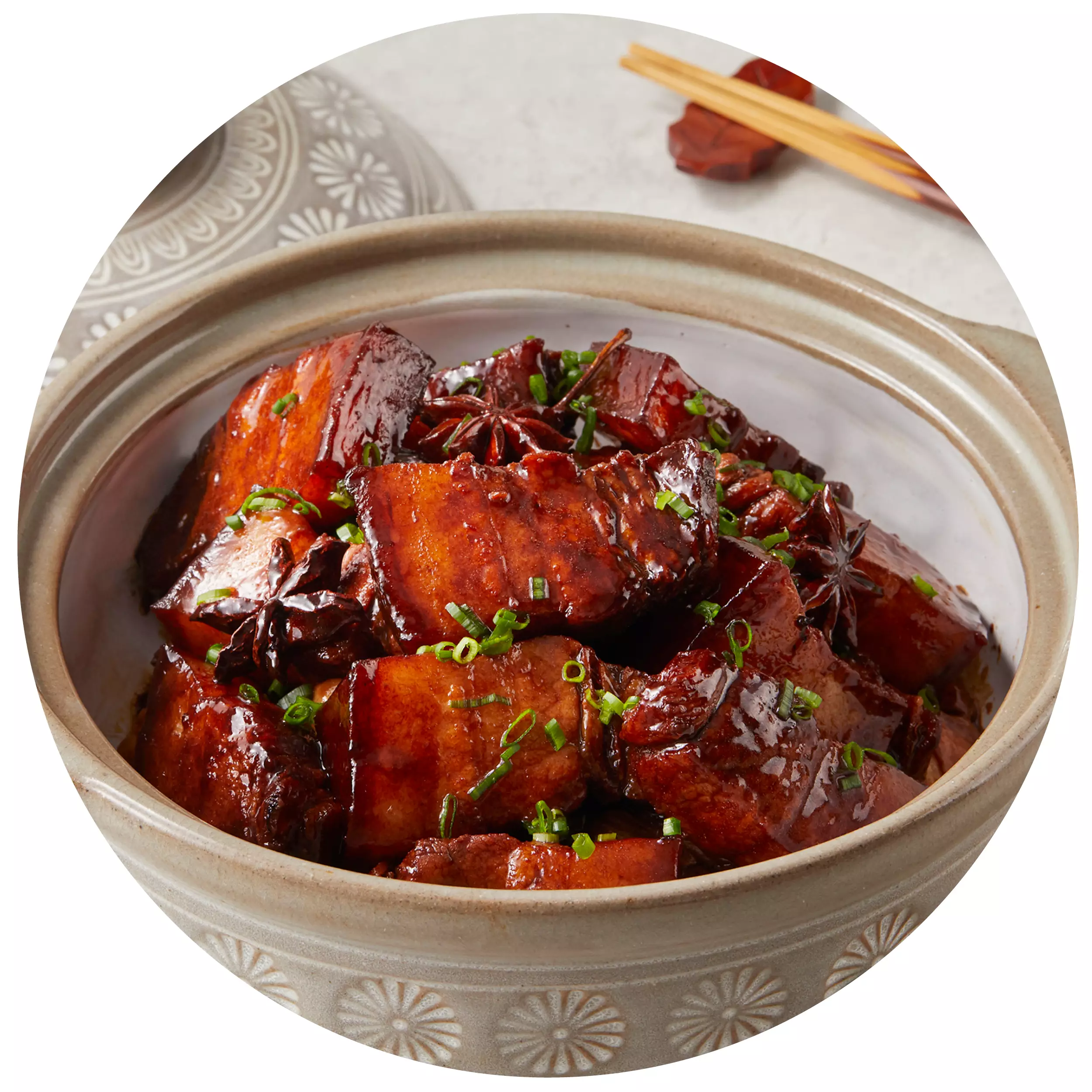 This might also interest you