Frühburgunder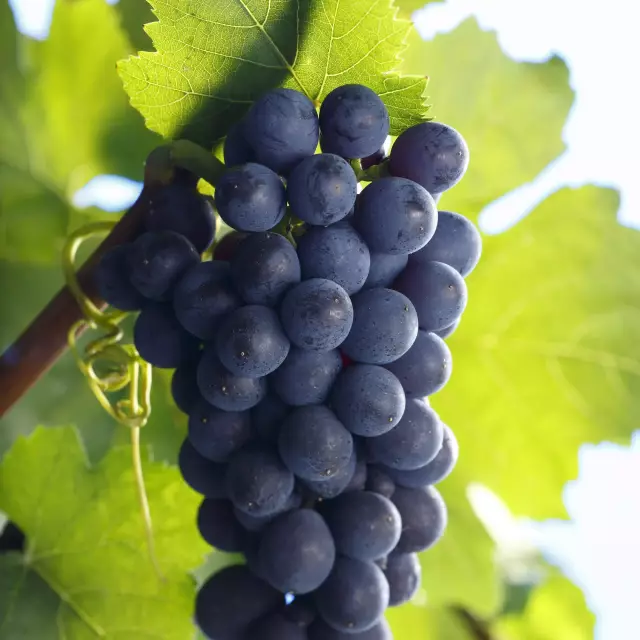 The Frühburgunder comes from the widely branched Burgundy family and is a natural mutation of the Spätburgunder (Pinot Noir).
Frühburgunder
One of the oldest cultivated vines in the Pinot family, producing intense, spicy and full-bodied wines.
Importance and cultivation
Frühburgunder is a natural mutation of Spätburgunder (Pinot Noir) and comes from the widely distributed Pinot family of Burgundy. The grape variety got its name from its early ripening in August - two weeks before the Pinot Noir grape. After the vine had almost died out in the 1960s due to low yields and disease infestation, it was re-established in the 1970s through targeted conservation measures by what is now known as Geisenheim Technical University.
Frühburgunder vines occupy 222 hectares of vineyards (2022) in Germany, mostly in the three winegrowing regions of Ahr (31 ha), Pfalz (57 ha) and Rheinhessen (76 ha). As a crop characteristic for the region, Frühburgunder from the Ahr was included in the "Ark of Taste" by the Slow Food association.
Enjoyment
Due to its strong notes, Frühburgunder is suitable as an accompaniment to game with heavy sauces or spicy cheeses. Frühburgunder is also an elegant companion to fish and asparagus dishes.
This might also interest you