Michaelsberg Cleebronn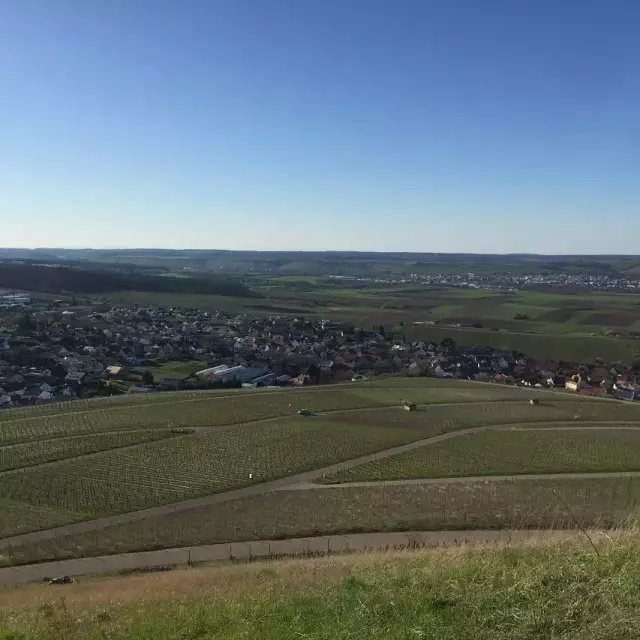 The Michaelsberg - also called the "guardian of the Zabergaeu" - is located next to the wine village of Cleebronn on the Württemberg Wine Route.
Facts
3,5 km

Distance

1 hour walking time

Duration

easy

Difficulty level
Michaelsberg Cleebronn
The Michaelsberg, also known as the "Guardian of the Zabergäu" ('magical region'), is located next to the wine town of Cleebronn on the Württemberg Wine Route. The conical mountain, rising 394m high, offers a fantastic panoramic view to the Königstuhl and Katzenbuckel in the Odenwald, the Löwenstein mountains and the Swabian Alb.
On the 35 m wide, 60 m long plateau you will find a former Capuchin monastery, which is now used as a youth and conference center by the Diocese of Rottenburg-Stuttgart. The highlight is the St. Michael chapel, a place of pilgrimage since the Middle Ages, which has now been extensively renovated and is considered a real gem. The site is steeped in history, dating back to the Celts. In the 5th century BC, it is believed that there was a Celtic castle of refuge on the Michaelsberg. Excavations have also revealed a Roman sanctuary, presumably a Luna temple.
The Michaelsberg is lined with vineyards, inviting you to take the time to wander through them at leisure. There are also numerous well-marked hiking trails in the nearby Stromberg-Heuchelberg nature park.
At the foot of the Michaelsberg to the south, you will find the oldest amusement park in Germany, the "Tripsdrill" wildlife and theme park with its adjoining nature resort. Neumagenheim Castle is located to the north.