Corks and other Closures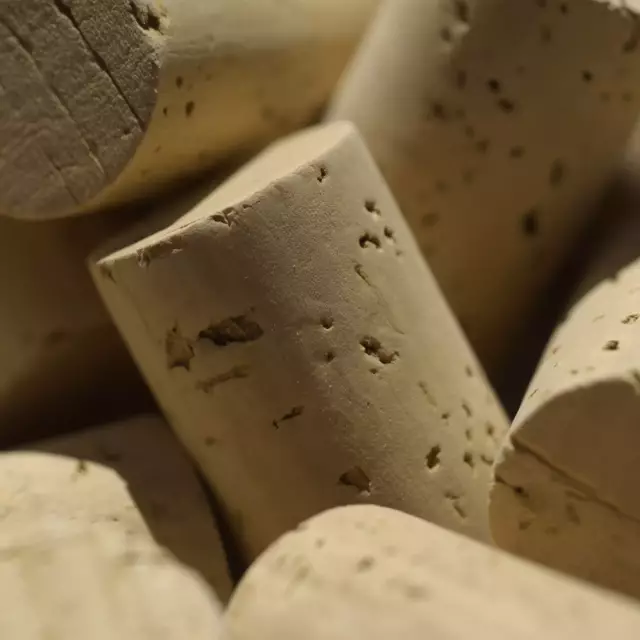 The entry into a modern era sometimes forces us to slowly bid farewell to familiar trusted ways. This also applies to wine lovers, for whom the cork is still seen as the epitome of wine culture. However, the cork as a traditional closure is getting increasing competition.
Cork has been used as a closure at least since the 5th century BC, when the ancient Greeks sealed their amphorae with this elastic material. This knowledge was then used by Pierre Pérignon (1639 - 1715) two thousand years later when he replaced the wooden stoppers in sparkling wines with corks. As a wine closure, cork has the advantage that it is permeable to oxygen, which has a positive effect on the maturity of the wine - especially with high-quality red wines. At least that's the popular opinion. The latest studies from Geisenheim even deny cork the ability to breathe. It should be airtight. However, cork is and remains a natural product and is therefore difficult to standardize. If it weren't for the problem with cork taint, which occurs in approx. 5% of corks causing great economic damage each year, the current discussion about alternative wine closures would probably not exist.
Cork taint
Cork taint is caused by microorganisms which can penetrate into the numerous pores of the cork oak after stripping the trees and during storage. There they produce substances whose taste becomes active when the cork is subsequently sterilized. A substance that is responsible for the cork taint is called e.g. Trichloroanisole (TCA). Only five ppt (parts per trillion = parts in a trillion liters) are sufficient to produce a clearly perceptible cork taint. The problem is more serious for German white wines than for wines from southern Europe, where strong red wines dominate. This is because with our fine fruity wines, the cork taint is noticeable in the early stages, where the inexperienced wine lover does not perceive it as such. The fruity wine aromas are only slightly covered by the dull, musty aromas of the cork taint initially and the wine does not show the brilliance that it normally would.
In order to counter cork taint, many winegrowers and the cork industry themselves have offered alternatives made of synthetic material. Around a third of all bottles in Germany are now sealed with a synthetic closure. There are now synthetic products which can conserve wine without a problem for three years or more, if properly stored. This is sufficient for the majority of wines.
Demand for Screw cap
Of the approximately 17 billion bottles of wine that were produced worldwide in 2008, around 2.5 billion are said to have been sold with a screw cap, the newspaper "Le Figaro" reported. In 2003 there were only 300 million. For Germany, the estimates amount to around 500 million bottles, which use a screw cap annually.
Screw caps have long been used in this country primarily for simple quality wine. Hence the comparatively bad image that sometimes still prevails in the minds of some consumers. They are particularly popular in the catering sector, parts of which demand delivery in screw caps.
The pioneers in Germany were the Württembergers and the Franconians. Around 80% of all liter bottles there have screw caps. Internationally, Australia and New Zealand have been pushing the screw cap for years. Meanwhile, even some retail chains are stipulating screw caps or other alternative closures to their suppliers in order to counter the problem and expense of cork taint.
In 2005 at the international wine fair ProWein, various renowned German wineries presented wines with the Stelvin screw cap for the first time. It extends like a capsule over the bottle neck and is a high-quality alternative to cork due to its ability to be embossed. Since then, there has been a trend towards screw caps at many wineries in this country.
Alternative glass closures
Vinolok
In 2004 Alcoa from Worms, one of the largest manufacturers of closure systems and packaging machines for the beverage industry, developed a new glass closure called "Vinolok". It is a glass stopper that is sealed and resealable with a ring made of Elvax, a material that is also used for mineral water bottle closures, that ensures a tight secure hold in the bottle mouth. An aluminum overcap was developed in various colors to further secure the glass stopper and provide tamper-evident protection.
This closure is of great interest in the wine industry and is widely accepted by consumers.
Vinolok production has grown from 2 million in 2004 when it entered the market, to over 20 million in 2008. Since then its use has increased, not only in the premium segments but also in the basic segment, as it often serves as a feature of the winemaker.
StainlessCap - a crown cork for the wine bottle
Winegrower Peter Querbach from Oestrich-Winkel in the Rheingau, developed the so-called "StainlessCap" about fifteen years ago, a patented bottle closure system in which a stainless steel crown cork is hidden under the capsule on the bottleneck. Some winemakers are using it, however, the market share is very small.
How can there be a cork taste even in a wine that is not corked?
Cork taint can also be caused by chlorine-containing cleaning agents, which often react with wood, e.g. from pallets. These then in turn emit the resulting odor tones to closures stored on them or directly to the wine via contaminated air.
This might also interest you