Rheingau - Castle Ruins of Scharfenstein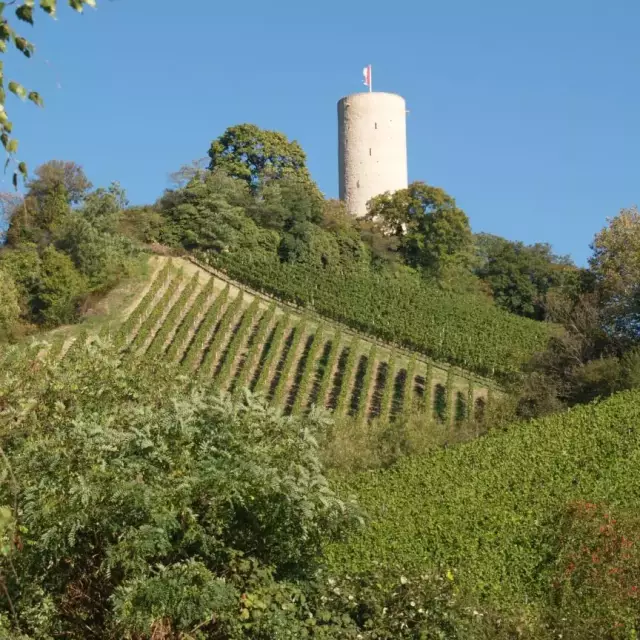 If something is a bit out of the way, then that can also have its good sides. Kiedrich provides the proof. In the past, anyone who came along the Rhine had to look closely to discover the village in the hollow.
Facts
3 km

Distance

1 hour

Duration

medium

Difficulty level
Rheingau - Castle Ruins of Scharfenstein
Perched high above the wine village of Kiedrich, the distinctive keep of the Scharfenstein Castle ruins towers over the grapevines. A hiking trail leads from the town through the Kiedrich brook valley and up to the ruins. At the foot of the keep, a stele pays tribute to the Best Vineyard View of the Rheingau Region for 2016, which sweeps down into the Rhine Valley and over the Rhenish-Hessian Hills and Kiedrich, whose medieval core is the best preserved of its kind in the Rheingau.
Anyone hiking to Scharfenstein Castle should ask for the key to the keep at Kiedrich town hall. The tower, where jackdaws nest, may be climbed outside the birds' breeding season. And the vineyard view is even more amazing from the castellated lookout platform!