Castell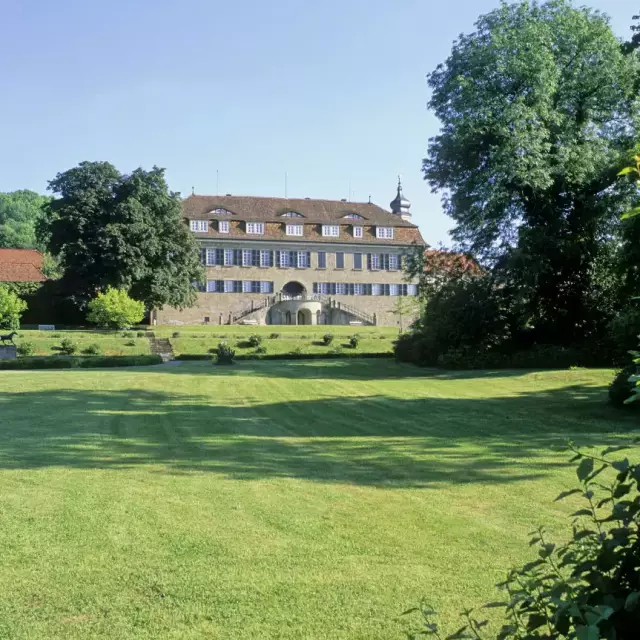 April 6, 1659 was a milestone in the history of the Franconian village of Castell: Johann Georg Körner had new vines planted at the foot of the Schlossberg. Not just any vines, but rather "25 Austrian cuttings", namely Silvaner.
Not just any vines, but rather "25 'Austrian' cuttings" that a messenger from the village of Obereisenheim had brought to Castell the day before – a fact documented in the extensive archives of the Fürstlich Castell'sches Domänenamt estate. The new plantings in the Schlossberg vineyard were used to fill the gaps left by vines that had succumbed to the ravages of the Thirty Years' War and/or severe winter weather. This marked the beginning of the Silvaner grape's triumphant advance throughout Germany, and particularly, Franken.
Silvaner numbers among the oldest grape varieties still cultivated today. In the first century, the Roman writer Pliny the Younger described a varietal with the same characteristics as Silvaner. In the 17th century, the grape reached Germany, probably from the Danube region, where it is assumed to have been cultivated by Cistercian monks in Ebrach, east of Würzburg. They are thought to have brought it from their sister monasteries in Austria to Obereisenheim. Silvaner was originally a crossing of Traminer and "Österreichisch-Weiss." Given its Alpine origins, it was long known as "Österreicher" (literally, Austrian).
By 1659, the Castell dynasty had already been cultivating vines for more than 400 years. The earliest mention of vineyards was in 1224, when Castell deeded property to the monastery in Ebrach. Although the earliest documented mention of vineyards in Castell itself wasn't until 1266, it is unlikely that the counts were not involved with viticulture earlier, since vines were literally being grown "on their doorstep" in the surrounding area. Franken's vineyard area continued to expand; by the late Middle Ages, wine was the beverage of the common people and, of course, a means of paying the tithe in kind. It wasn't until after 1600 that a small ice age considerably reduced grape yields and led to a series of crop failures.