Weingut Poss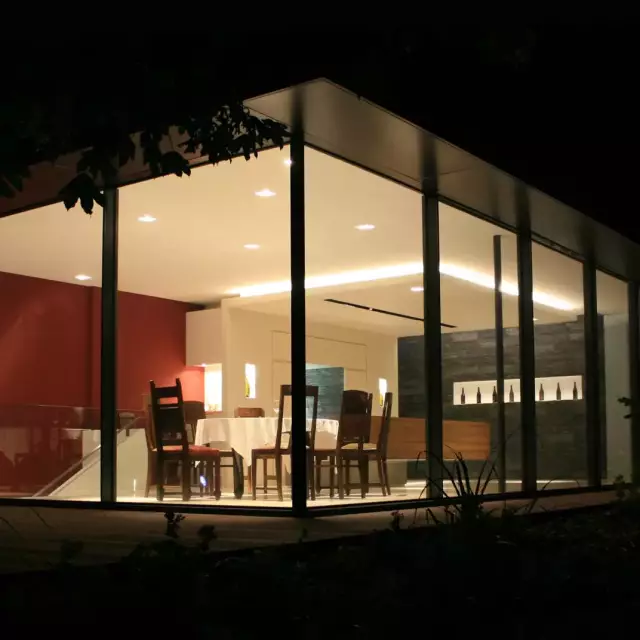 Outstanding Vinothek on the Nahe
A journey down is a journey back. The archaeological fragments in the old Roman cellars of the Villa Rustica are open to the public. In fact, this space that once served as the late Antiquity pantry for wines and oils from Spain and Gaul remains even today the perfect ambiance for tastings by Weingut Poss, in Windesheim on the Nahe.
Poss wines are primarily wines from the Pinot family. The Weißburgunder holds the lion's share at 45 percent of the family's ten hectares, followed by Grauburgunder (29 percent) and Blauer Spätburgunder (11 percent). The rest is divided between Chardonnay, Riesling, Cabernet Dorsa and Saint Laurent. Wine critic Gerhard Eichelmann was enthusiastic about the program, writing: "The choice to concentrate on just a few varieties and to keep a lean, manageable program has paid off. The wines are pure, with substance and body. The Weißburgunder from Karl-Hans and Harald Poss has been one of the region's finest for many years now, but the Grauburgunder and Spätburgunder are always convincing as well." Gault Millau was no less effusive: "The Pinot wines created here are among the most elegant on the Nahe, and so we're pleased to award a second grape."
Two grapes for two brothers. The estate has roots stretching back into the 19th century, and Karl-Hans and Harald Poss took over the winery from their father Friedel relatively early. The original Weingut Guldenbachhof was in the heart of the village, but in 1979 the family acquired a parcel on the edge of Windesheim. Over time new estate buildings were built there, and in 2011 the most modern of them all was erected: the Vinothek "Pinoteca," which quickly earned the 2013 "Architekturpreis Wein." It is a building of timeless beauty, with the modern portion connected to the old walls of the Villa Rustica, first raised between the 1st and 4th century, via a staircase constructed of sand-colored cement.
The 3.6-meter-long counter sourced from local wood has a magical air to it and seems to hover above the floor. The "Pinoteca" opens on two sides to the inner courtyard via a floor-to-ceiling set of windows and represents a flowing transition between indoors and out.
The roles for the two brothers are by contrast quite clearly delineated. Karl Hans handles the cellar work, Harald looks after the vineyards. The estate also served as a royal residence for a year: Nadine Poss, daughter of Karl-Hans and his wife Martha, spent twelve months as German Wine Queen back in 2013. From a Roman villa to a royal palace, the estate is a true and lovely bridge between the old and the new.
Opening Time
By appointment
Varietals
Contact
Weingut Poss

55452 Windesheim- Goldgrube 20-22 Rheinland-Pfalz Germany