Weingut Tesch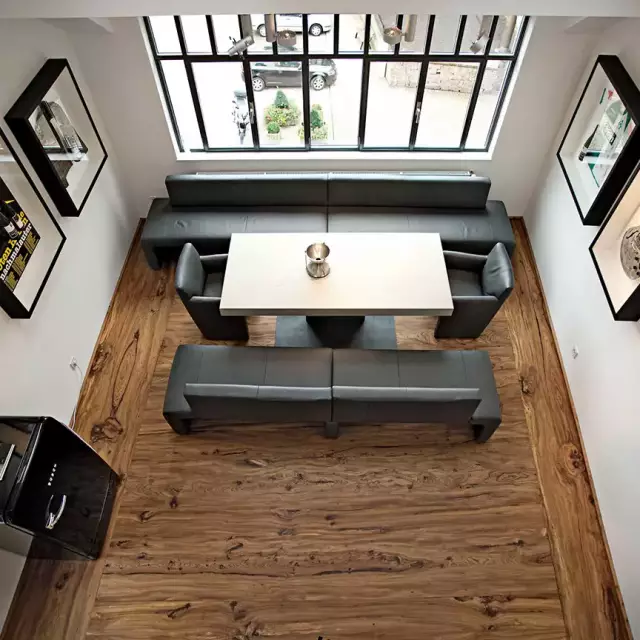 Outstanding Vinothek on the Nahe
The "Unplugged" concert style has become a favorite of pop and rock music fans. Musicians forgo their electric instruments in favor of a purely acoustic set. These shows are typically held before a small public, producing a highly personal atmosphere and showing that in a world dominated by technological crutches, high-tech doesn't always make music sound better. Quite the contrary: the music is often more authentic and relaxed, more grounded, sympathetic and approachable.
This philosophy is precisely the pitch Weingut Tesch in Langenlonsheim hopes to hit in its portfolio. Its "Riesling Unplugged" has become a well-known calling card for this winegrower on the Nahe. A fine acid web supports the rich, ripe and juicy Riesling fruit, reminiscent of white peaches. Light, lively and lithe on the palate, the wine captures the heart and soul of the estate's entire range.
Weingut Tesch, embodied today by Martin Tesch, has called the Nahe home for 11 generations. Tesch restructured the estate in 2002, reworking its entire strategic approach to winemaking. The portfolio was streamlined, with naturally sweet wines eliminated completely. The catalog is now comprised of three varieties: Riesling, Spätburgunder and Weißburgunder, eleven wines in all, all dry, but with very different feels.
The unique diversity of soils in the Nahe winegrowing region dictates that each of Tesch's six vineyards produce six highly fascinating and distinctive taste profiles. From "Löhrer Berg" with its ripe apple tones to "Krone," known for its strikingly tart finish, to "Karthäuser" and its fruit-driven body — each wine is allowed to play out its individual strengths in full. As is the extraordinary "Deep Blue," which recalls a past 30 million years gone when this same spot was a primordial ocean full of roving sharks. Its lithe character pairs magnificently with fish and seafood.
While 150 years is a far cry from 30 million, the estate's sandstone building is nevertheless a monument as well. It was completely rebuilt six years ago and converted into a new vinothek, with two 30-square-meter rooms, a long counter on the ground floor and a table for 15 persons two floors above. The interior design comes courtesy of the wood from one single elm tree that once stood in the spot where the pressing house now sits.
Martin Tesch is particularly proud of the wine he once developed in cooperation with Germany's most famous punk band: "Weißes Rauschen" (White Noise), a Riesling with the logo of punk legends Die Toten Hosen on its capsule. It fits in fine here. After all, Die Toten Hosen once recorded an unplugged concert too.
Opening Time
Monday through Friday 8:00 am – 6:00 pm
Or by appointment
Varietals
Feel the vineyard - the TESCH vineyard hiking trail. On our new, informative circular trail you will learn exciting facts about the origin of our wines.
Contact
Weingut Tesch

55450 Langenlonsheim Naheweinstrasse 99 Germany