Pfedelbach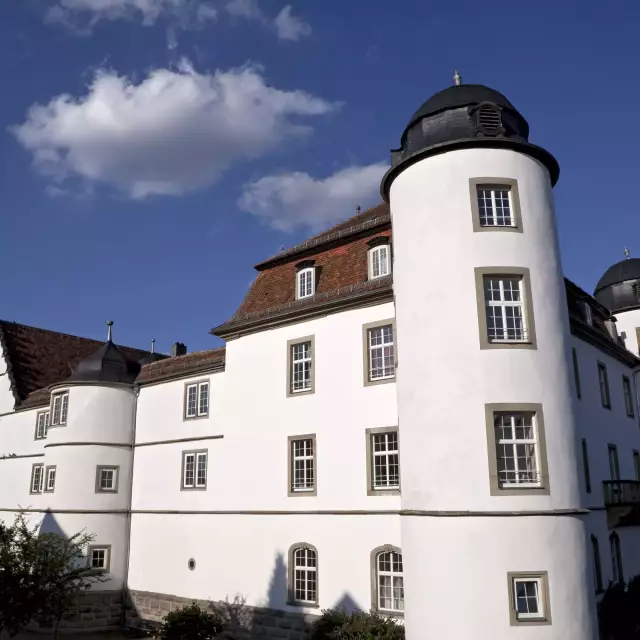 Here, wine presses mark the wanderer's routes. Between Öhringen and Pfedelbach, there were once eight wine presses along the road with names like the Priest's press, the Tit's press, or the Juniper's press. Let the Wine Press Path walk you back in time.
The stones are a reminder of a 2000 year old history of viticulture, dating back to when the Romans brought grapevine cultivation to the region. The wine community of Pfedelbach probably developed throughout the 11th century, and in 1037 it was first mentioned in an historic charter. The Romans were already here around 150 AD: The Upper German-Raetian Limes, which has been a UNESCO World Heritage Site since 2005, runs through Pfedelbach.
Viticulture's role in the city's history probably was not a small one: In 1604, the "Lange Bau" was erected, a long-stretched half-timbered house with a master's cellar 70 meters long and 12 meters wide – big enough for storing several hundred thousand liters of wine. Today, the Viticultural Museum of Pfedelbach documents the centuries old history of cultivating grapevines in the region. Its most impressive item on display is the third biggest wine cask in Germany: the Princes' Barrel from 1752 which was ordered by Prince Joseph von Hohenlohe Bartenstein and which held the legendary amount of 64 664 liters of wine. The last time it was filled with wine from the prince's tithe was in 1828 – with wine for the prince's troops.
Here, in the historic Fürstenfass cellar, the Hohenlohe winery was founded in 1950, by 14 winegrowers at that time. 450 vintners from 16 wine-growing villages now cultivate their grapes for the "Fürstenfass wines", the winery itself is based in Bretzfeld-Adolzfurt.
The Wine Press Path however does by no means end at the Museum in Pfedelbach: it leads on to the city quarter of Heuholz where the oldest still preserved Masters' Press of northern Württemberg can be found. The Master's Press of the Princes of Hohenlohe was erected in 1740 as communal wine press for the houses of Hohenlohe-Waldenburg and Hohenlohe-Öhringen. The construction with its self-supporting roof, spanning a space of 15 meters multiplied by 18 meters, was a masterpiece of masonry. The press house is today owned by a private citizen and was beautifully restored in 1990.