Main vintage started in Germany: Coming weeks decisive
05.09.23
In sunny late summer weather, the main grape harvest has begun these days in most German wine-growing regions with varieties such as Frühburgunder, Müller-Thurgau or Dornfelder.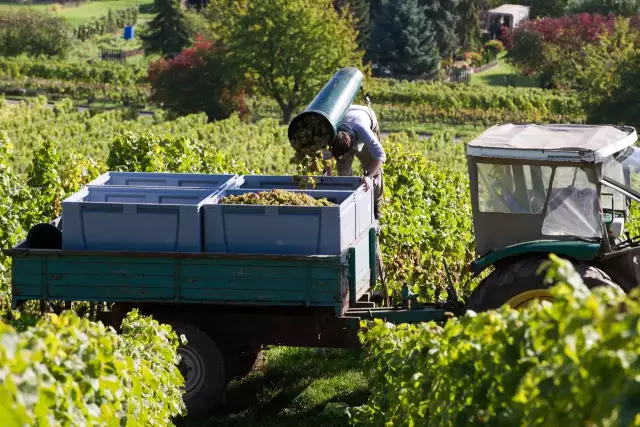 The harvest of the pinot varieties is also already in the starting blocks, while the Riesling harvest is likely to take about two to three weeks, depending on the region. Pinot Noir is also developing very positively at the moment.
Sunny weather is optimal
The winegrowers are very happy about the current forecast - sunny and above all dry weather - because after the very good flowering of the vines in spring, the grapes are very compact and the water supply in the vineyards is extraordinarily good after the extensive rainfall of the last few weeks. In the event of further rainfall, the berries could push off each other and burst open, which would require a quick harvest.
However, harvesting larger quantities of grapes in a short time would no longer be a problem for wine producers, as they have significantly increased their clout in recent years due to increasing weather extremes.
Weather development decisive for qualities
The weather development in the coming weeks is correspondingly exciting for wine producers. If it stays dry, everything is still possible in terms of quality for the 2023 vintage and the yield prospects are also positive due to the good fruit set and the water supply. Currently, it can be assumed that the nationwide harvest volume of the 2023 vintage will be slightly above the ten-year average of 8.8 million hectolitres.
Read also:
Good conditions for vintage in Germany
Video-Archive:
Harvesting in steep slopes by hand
More News
Copyright by DWI
Contact persons
Ernst Büscher

Pressesprecher / Press officer